www for Anvision Band
webdesign for anvision band from poland.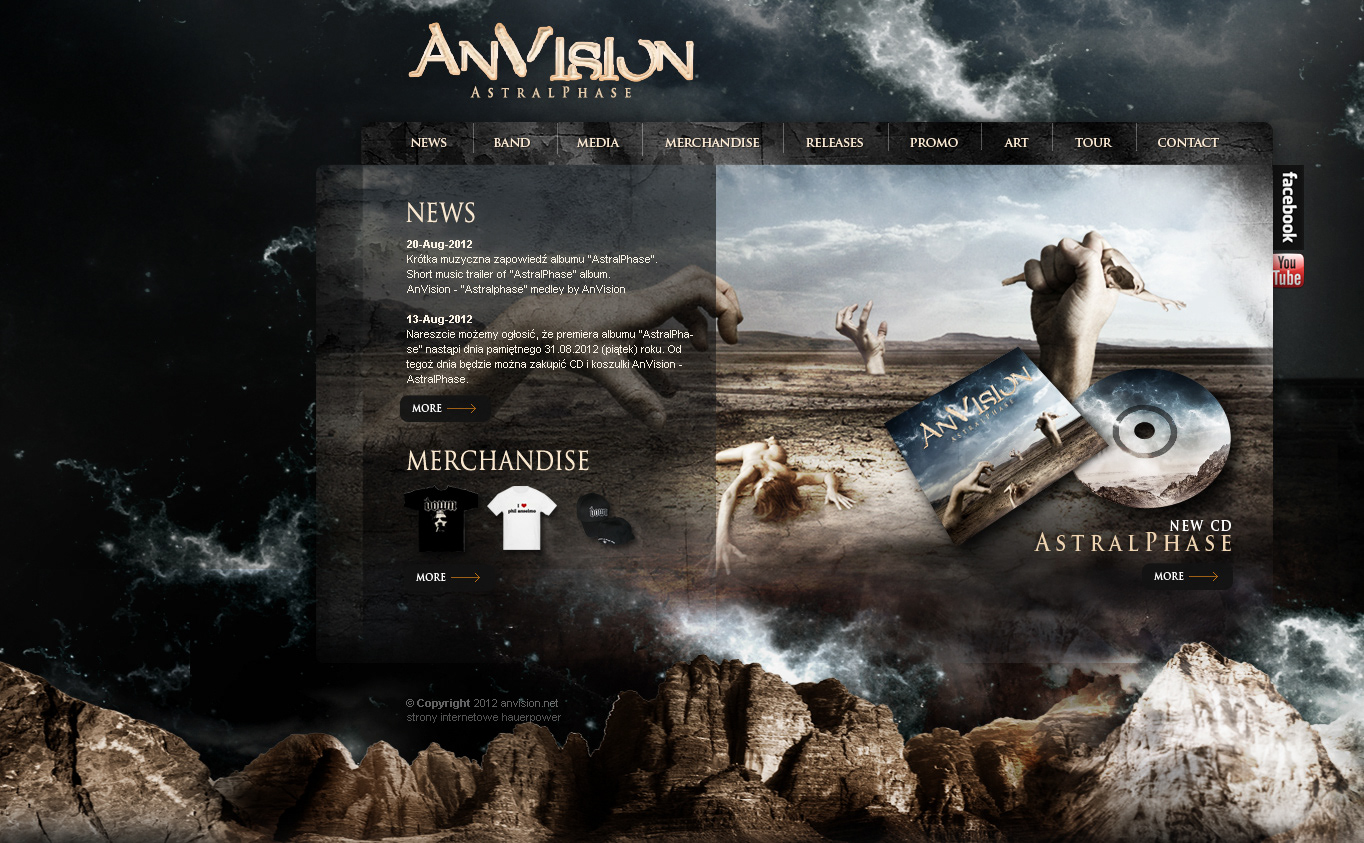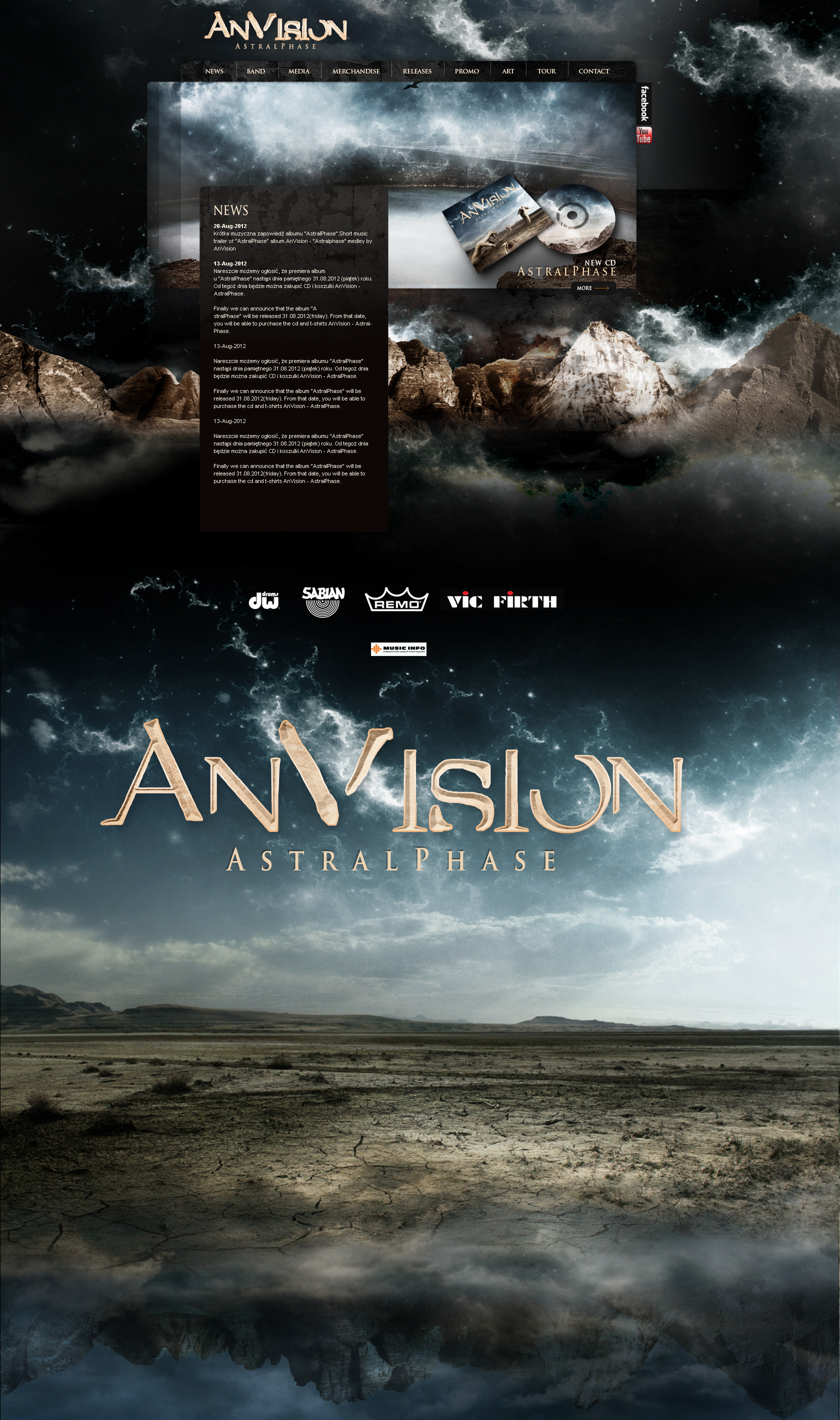 website for Polish prog band. metal - Anvision.
to design the graphics have been used from the first album of the band Astralphase prepared by P. Szafraniec among others. sky, rocks, earth, clouds etc..
assembled in its own way.
because of a relatively small amount of content on the page to the present has been used a narrow strip extending down the page.
looong foot project :) - want to show more world from cover CD.
done in 2012
thx for watching.